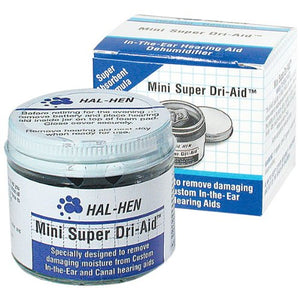 Hal Hen Mini Super Dri-Aid Glass Jar Dehumidifier (Mini)
Hal Hen has the reputation of being one of the best in the market for their desiccant properties, and dehumidification products.
Excellent for areas of high humidity where heavy perspiration exists.
Mini model, perfect for travel, or when compactness is needed.